Worst Tatty Becomes Awesome Tatty!
Tuesday September 20, 2011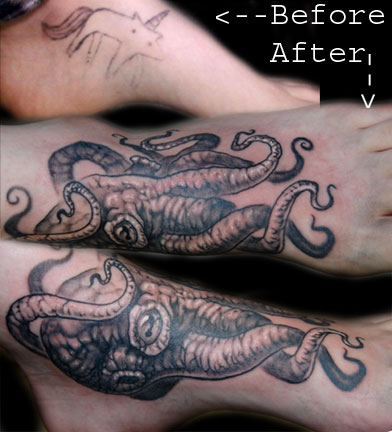 BAM! That unicorn must have been magical because it transformed into an awesome octopus..or perhaps Evan is magical?! Congrats again to Nicole, the winner of our "worst tatty contest" that we held through 95.5 WBRU, for tattooing a horrible unicorn on her foot, because now she gets to rock an awesome octopus instead!