Boston Tattoo Convention 2017!
Thursday March 23, 2017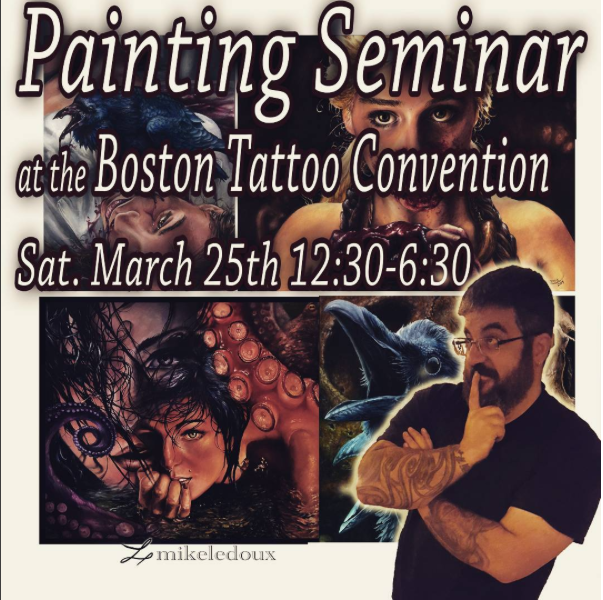 Boston Tattoo Convention is happening this weekend, 03/24-03/26! Our artist Jay Blackburn and Mike Ledoux will be attending, stop by their booth and say hi! They are both fully booked for the weekend, but Mike Ledoux is teaching a painting seminar on Saturday that you don't want to miss!
Spots are still available, email miketattoo@cox.net to register. More details on www.bostontattooconvention.com
Please note we will be CLOSED/WORKING BY APPOINTMENT ONLY on Friday & Saturday. If you have a scheduled appointment at our shop, your artist will be here. For further assistance, powerlinetattoo@gmail.com or call our shop directly, (401) 369-7771.