Snow on Tuesday!
Sunday March 12, 2017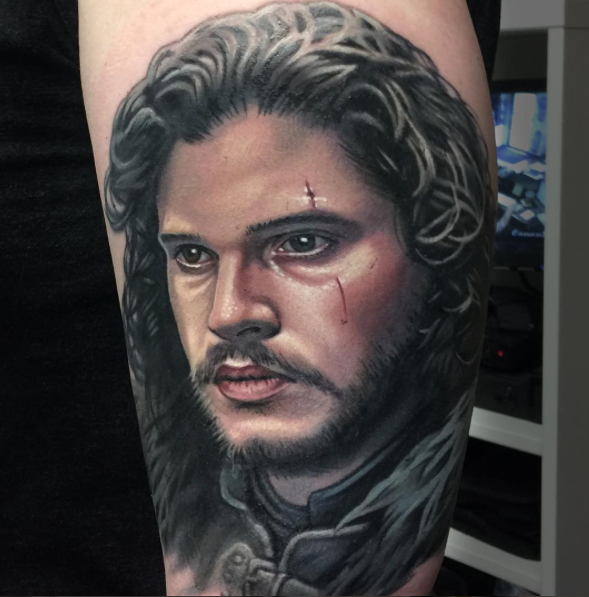 Please be aware if you are scheduled on Tuesday, 03/14, there is a chance you may be rescheduled! We are expecting snow and if the conditions are too harsh to drive in, we my not open. Your artist will contact you from a personal phone number if they are unable to make it into the shop on Tuesday morning. We appreciate everyone being understanding!
P.S. As much as we dislike these crazy snow predictions, we love posting Game of Thrones tattoos! Jon Snow done by our artist Evan Olin.