Tattoo Artists
Jessica Brennan
-
View Tattoo Gallery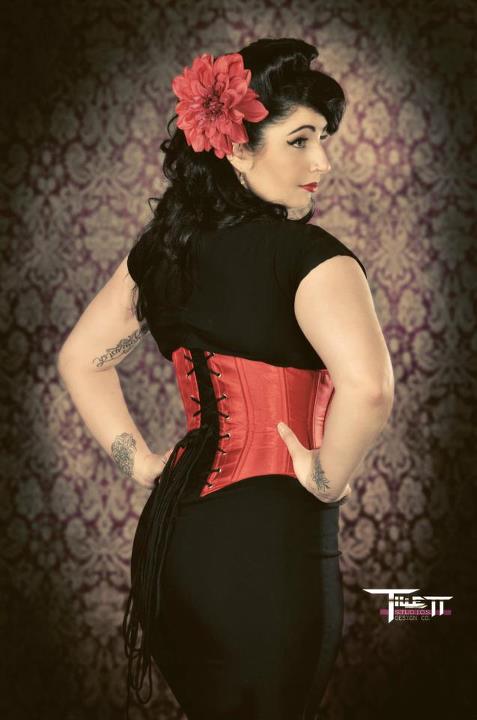 <> I've always been drawing, but it wasn't until college that I realized I was pretty effing good at it. I started off at Ringling School of Art and Design in Sarasota FL, bounced around to a few places, including Boston, and returned home to Rhode Island and graduated with a BFA in Illustration from the Rhode Island School of Design (Class of '05 with Evan). I took the Fine Art Painting route for a little while, showing my oil paintings at local galleries and doing commissioned work. I didn't actually get into tattooing until a few years after leaving school. I may have been a little late to the game, but I caught on pretty quick, and completed an apprenticeship. I learned a lot, but kind of went my own way with things; applying my painting and color technique and adding what some may call a softer, more feminine touch to my tattoos. I love realism, and very colorful subject matter, such as: flowers, pin-ups, animals, etc. Art Nouveau has recently been a huge influence on my work as well, and I tend to incorporate many of its elements in my work. I'm definitely a fan of soft realistic black and gray work, but my passion lies in color. I also enjoy pastry, candy, and baked goods (to paint , tattoo, and eat--its kind of my thing). Also, rollerskating and long walks on the beach at sunset…
*this artist currently has a waiting list
Shane Baker
-
View Tattoo Gallery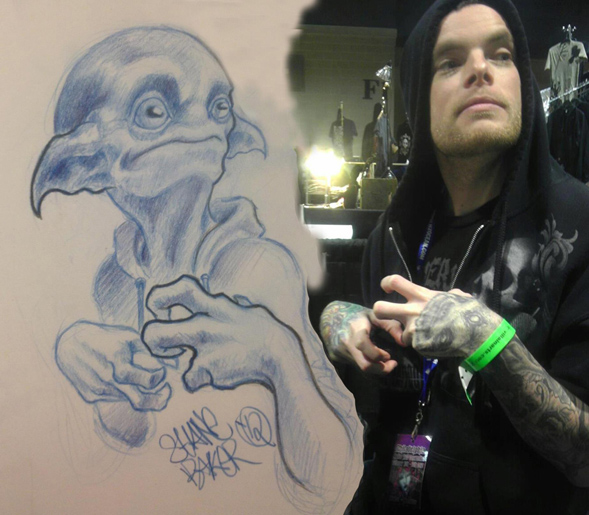 Into art since I was a little Rhode Island tyke, I've always read comics, studied art and watched a lot of movies. Mutants, monsters and all types of creatures fascinated me - Fast forward 20 some years, not much has changed. I received formal arts education at Rhode Island College, and the Art Institute of Boston, concentrating in Illustration and animation, but venturing into painting, sculpture and design. I try to be versatile in my tattooing, by bringing that illustrative/animated flair to both Color and Black and grey... Some of my favorite things to tattoo, are Monsters, aliens and creatures of all sorts, trees, skulls, and biomech/ organics! I'm heavily influenced by many different types of art, and try to combine parts of all of them into what I tattoo. I prefer to do Original pieces of art, over straight replication pieces and enjoy putting my own little twist on everything I do. I always try my best to exceed clients expectations!
*this artist currently has a waiting list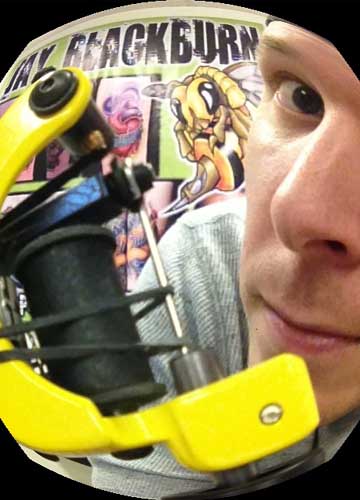 Jay Blackburn
-
View Tattoo Gallery

Although I've been creating visual designs since my days with Crayola crayons and macaroni art, it took me a while to find out that skin was the canvas that allowed me to best display my distinctive and original perspective pieces. Throughout my schooling I cultivated my abilities in the creative arts, it wasn't until a few years back that I realized that my true passion lies in the art of tattooing and wasn't until 2011 when I could make it my profession. While I enjoy most styles of tattoo, from lettering and black work to bright and vibrant color pieces, my professional focus is on illustrative and animated perspective point-of-view imagery. I love to take an object and twist it, creating an unusual and dynamic perspective with the illusion of space and depth. By concentrating on line weight, light sources, and focal points, I can use perspective technique to create a completely original work of art. (And given some paste and construction paper, I can still make one bad-ass macaroni snowman.)
Evan Olin
-
View Tattoo Gallery
My name is Evan Olin. I enjoy taking my classical art background and applying it to my tattoos. I hold a Bachelors Degree in Illustration from the Rhode Island School of Design. My tattoos often take on a painterly/ realistic style. Some of my favorite subjects include: anything dark or horror related, wildlife/ animals, portraits, and anything else I can render in a realistic or illustrational way. My goal is to deliver one- of-a-kind tattoos that my customers can be proud to wear and show off for the rest of their lives.
*this artist currently has a waiting list

Mike Boissoneault
-
View Tattoo Gallery
I've been tattooing locally in Rhode Island for nearly 10 years. I consider myself lucky enough to have been working with and learning from some of the top artists in the state.
I feel a tattoo should be clean, readable, and made to last. Because of that, I hope to give my clients a unique custom piece and a good tattoo experience.
Stylistically my work has an illustrative lean with elements from japanese tattooing,but I enjoy all styles from black and gray, bio mechanical, new school,etc.
You can find me at the studio every day except mondays and

Saturdays.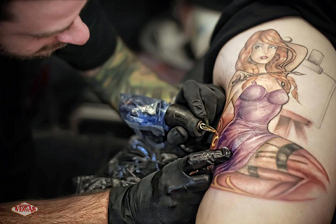 Mike Ledoux
-
View Tattoo Gallery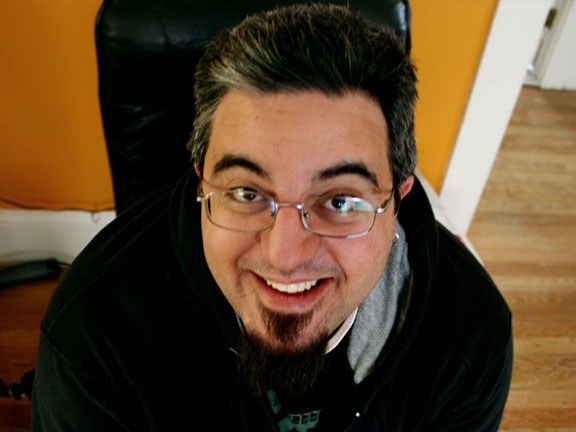 I have been tattooing in several Rhode Island tattoo studios since 2003. I attended Rhode Island College, and hold a Master's Degree in Art Education. Shaping impressionable young minds since 1997, I also teach art at West Warwick High School. While I have experience tattooing in a wide variety of techniques, I feel my strength lies in my illustrative style, which fuses realism with inventive physics and questionable secondary lighting. Think Dr. Seuss meets John Audobon. Or Salvadore Dali sitting on Norman Rockwell's lap.
Larry DiGiusto
-
View Tattoo Gallery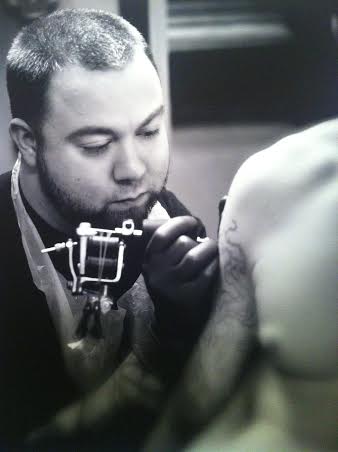 Hello! My name is Larry DiGiusto . I've been tattooing for over 15 years and enjoy working in a variety of styles. I studied illustration at The Massachusetts College of Art before begining my tattoo apprenticeship in 1998. I'm a huge Sci-Fi/Fantasy nerd and have participated in way too many live-roleplaying events. I welcome the challenge of every project that comes my way and try to push each piece beyond its creative limits and your expectations.

Over the years I've come to love the the diversity of styles and subject matter that tattooing has to offer. Whether its the drama of black and gray realism and portraitwork or the complexity of designing large color sleeves; I respect it all. Please take a look through my portfolio and I look forward to working with you in the future! May the force be with you. Always.
Manager
Kara Olin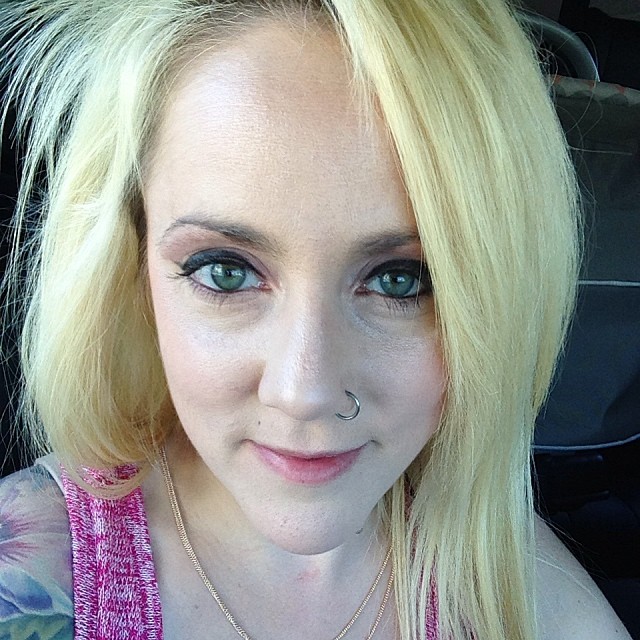 I'm co-owner of PowerLine Tattoo with my husband, Evan. I am the business yin to his creative yang. I hold a Bachelors Degree in Foodservice Entrepreneurship, so use my business knowledge to manage PowerLine. I've been with Evan for several years, and share his passion for the art and am extremely knowledgeable about tattooing, though my artistic abilities lie in the kitchen. Working together at the shop allows Evan to focus on his art and the creative aspect of the shop, while I handle the "businessy" duties. Although I'm not at the shop everyday anymore due to mommy duty, I'm still completely dedicated to the shop and our clients. I miss seeing you all on a regular basis!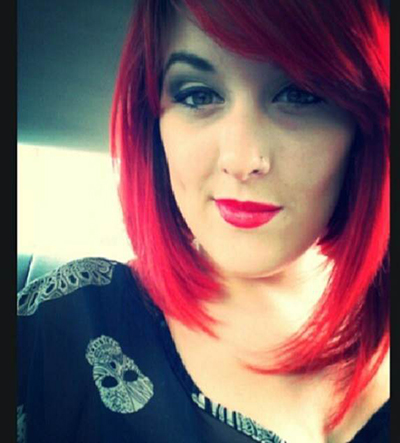 Krystal
My name is Krystal. I am a bookworm, comic collecting, horror/scifi nerd. Everything I do, I do with passion. I approach every situation, good or bad, as an opportunity for growth. I am Kara's other half when it comes to the business side of Powerline Tattoo. I pride myself on creating a welcoming, clean and professional environment that makes our clients feel comfortable and ensuring that everyone leaves happy. You will find me at the shop most days helping with questions, schedules, and overseeing that everything is running smoothly.