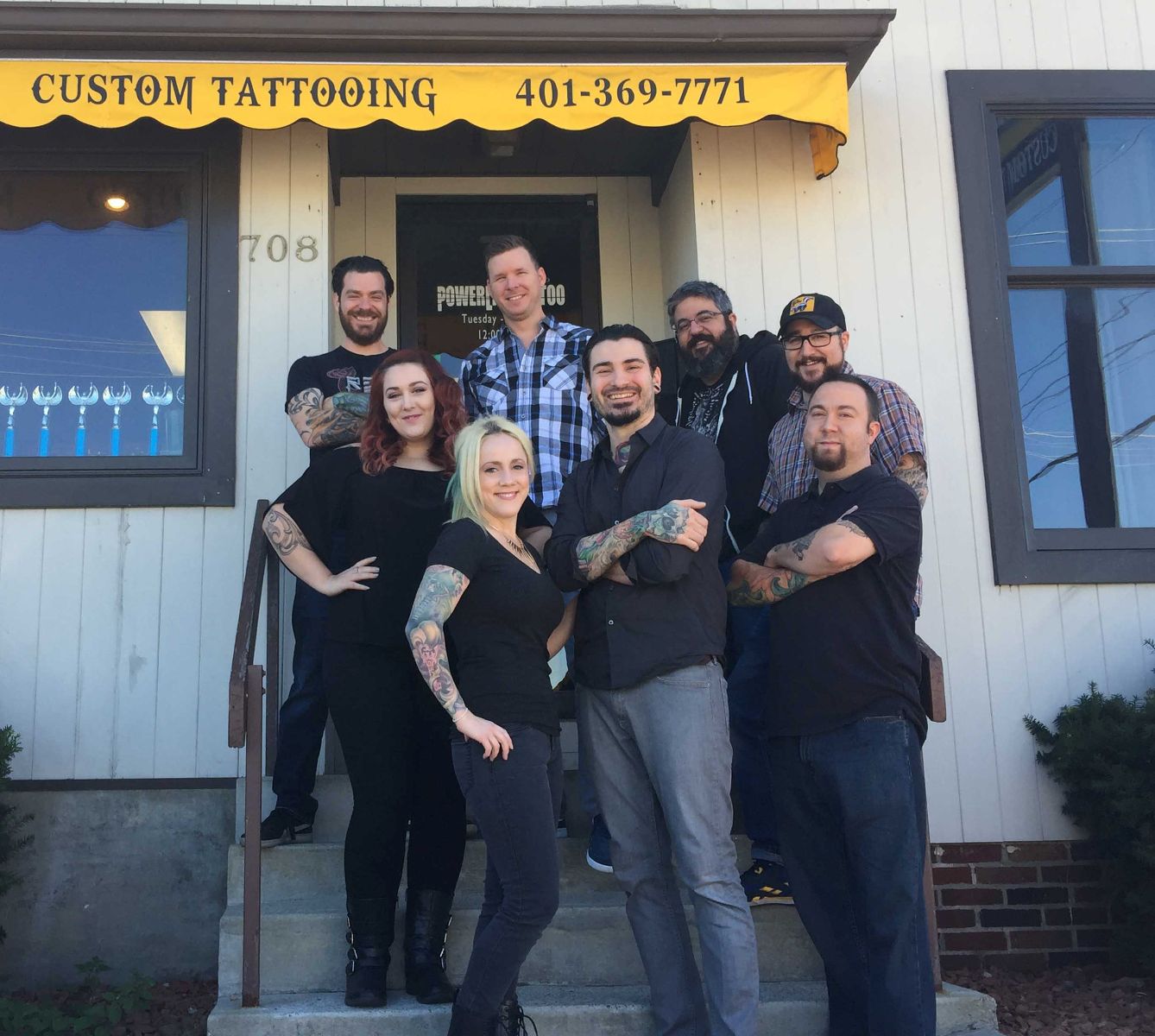 Welcome to PowerLine Tattoo. Our mission is to deliver the best possible experience to each and every client we encounter. Your experience begins the moment you set foot in our studio, designed with the utmost attention to style, comfort, and safety. You will be sure to catch the vibe of our shop once you see all of the original art hanging in our gallery. You can come in and browse our selection of body jewelry, apparel, and art prints for sale, or have a seat on a couch and flip through the portfolios of our talented artists. ffr
Our staff is made up of a small group of professionals hand picked because of the excellence they have displayed within their fields.
Our artists will sit down with you and discuss your ideas, whether you already have your design picked out and ready to go or if you would like to utilize our skills to design a one-of-a-kind work of art. We believe that tattoos are an exciting form of personal expression and as a result each tattoo should be as unique as you are. You will not find any pre-drawn tattoos ready to be "picked and sticked" hanging on our wall; we enjoy collaborating with you on the design. We encourage our clients to bring any reference material and ideas you may have, but in the end we are willing to work with you no matter how developed (or underdeveloped) your idea is. We thrive on creativity and pride ourselves in being able to handle whatever tattoo challenge you can throw our way.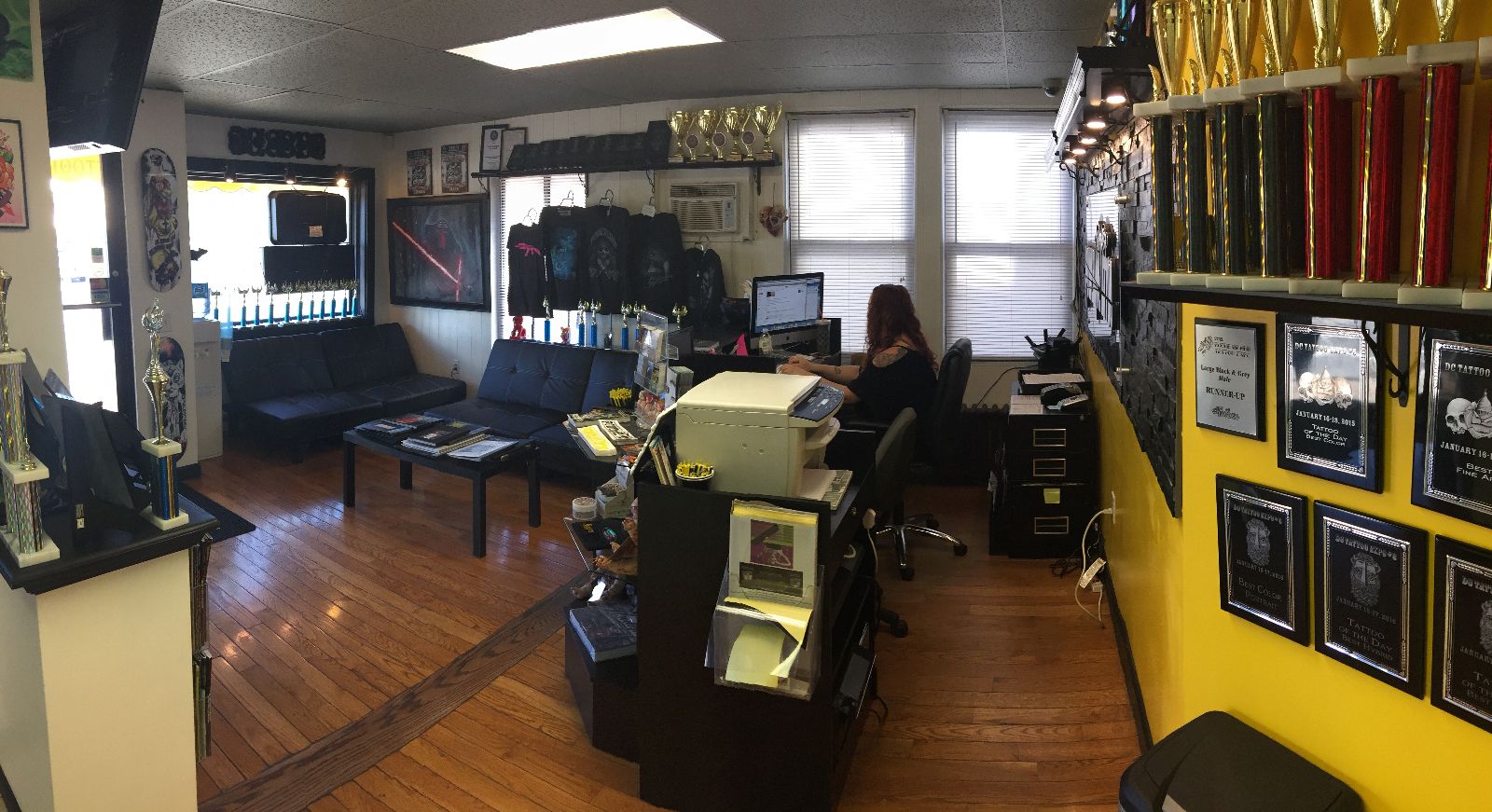 Our staff members are happy to answer your questions and address any and all concerns you may have. We enjoy educating the public about body art and always offer free consultations. For more detailed and in depth information please refer to our FAQ page and do not hesitate to email, call, or stop by.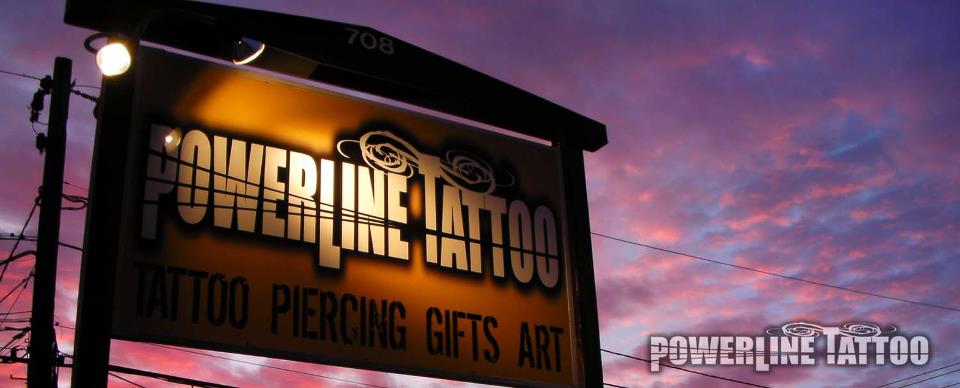 We have had several publications and won several awards to further showcase our abilities, and always greatly appreciate when our clients leave us an awesome review to attract more people to our shop! Check them out for yourself!
Rock the Ink Tattoo Convention 2008
-1st Place: Best Small Color
Baltimore Tattoo Arts Convention 2009
-1st Place: Large Color (Male)
-1st Place: Large Color (Female)
-2nd Place: Tattoo of the Day
-3rd Place: Tattoo of the Day
Boston Tattoo Convention 2009
-1st Place: Best Small Color
-1st Place: Tattoo of the Day
Philidelphia Tattoo Arts Convention 2009
-3rd Place: Tattoo of the Day
Massachusetts Tattoo and Arts Festival 2009
-1st Place: Best Small Color
Baltimore Tattoo Arts Convention 2010
-1st Place: Best Small Color
-3rd Place: Best Sleeve (Male)
Philidelphia Tattoo Arts Convention 2010
-2nd Place: Best Chest Piece
-2nd Place: Tattoo of the Day
-2nd Place: Best Portrait
Massachusetts Tattoo and Arts Festival 2011
-2nd Place: Best Floral
-1st Place: Best Color Sleeve (Male)
Live Free or Die Tattoo Expo 2011
-1St Place: Best Horror (Male)
-1st Place: Best Small Black and Gray (Female)
-1st Place: Best Portrait (Female)
-1st Place: Best Large Color (Male)
-2nd Place: Best Large Color (Male)
Boston Tattoo Convention 2011
-1st Place: Tattoo of the Day
Painful Pleasures Tattoo Expo 2011
-1st Place: Tattoo of the Day
-1st Place: Best Portrait
-2nd Place: Best Small Color
-2nd Place: Best Small Black and Gray
-3rd Place: Tattoo of the Day
-3rd Place: Best Portrait
-3rd Place: Best Small Black and Gray
Massachusetts Tattoo&Art Expo 2012
-1st Place: Best Small Color
Rhode Island Tattoo Convention 2012
-1st Place: Tattoo of the Day, Male
-1st Place: Tattoo of the Day, Female
-1st Place: Tattoo of the Day, Male
-1st Place: Tattoo of the Day, Female
-1st Place: Small Color, Male
-1st Place: Small Color, Female
-1st Place: Backpiece, Female
-2nd Place: Small Color, Female
-2nd Place: Large Black and Gray, Male
-1st Place: Large Color, Female
Baltimore Tattoo Convention 2012
-3rd Place: Color Portrait
Rhode Island Tattoo Expo 2013
-Tattoo of the Day Female (Friday)
-Tattoo of the Day Male (Saturday)
-1st Place Male Leg Sleeve
-1st Place Female Small Black&Gray
-1st Place Female Small Color
-Runner Up Female Small Color
-1st Place Male Small Color
-Runner Up Male Small Color
-1st Place Female Backpiece
-1st Place Male Arm Sleeve
Tommy's Tattoo Convention 2013
-1st Place Most Realistic
Anchors of Hope Body Art Expo 2014
-1st Place New School Contemporary
International Culture Festival, Denmark 2014
Boston Tattoo Convention, 2014
-1st Place

,

Tattoo of the Day, Friday
-1st Place, Tattoo of the Day, Sunday
-1st Place, Most Realistic
Providence Tattoo Arts Convention, 2014
-1st Place, Best Color Portrait
-1st Place, Sleeve
-1st Place, Leg Sleeve
-2nd Place, Leg Sleeve
-1st Place, Hand/Neck Tattoo
-1st Place, Tattoo of the Day (Sunday)
-2nd Place, Tattoo of the Day (Sunday)
-2nd Place, Small Color
-3rd Place, Small Color
-2nd Place, Medium Black and Grey
-1st Place, Large Color
-2nd Place, XL Color
-2nd Place, Male Medium Color
-3rd Place, Male Medium Color
-1st Place, Male Large Color
-3rd Place, Male large Color
-2nd Place, Male Large Black and Grey
-1st Place, Female Medium Black and Grey
-3rd Place, Female Large Color
-1st Place, Female XL Color
-2nd Place, Cover Up
-1st Place, Original Painting
-